70% Ecuadoran Camino Verde + Dried Rose Petal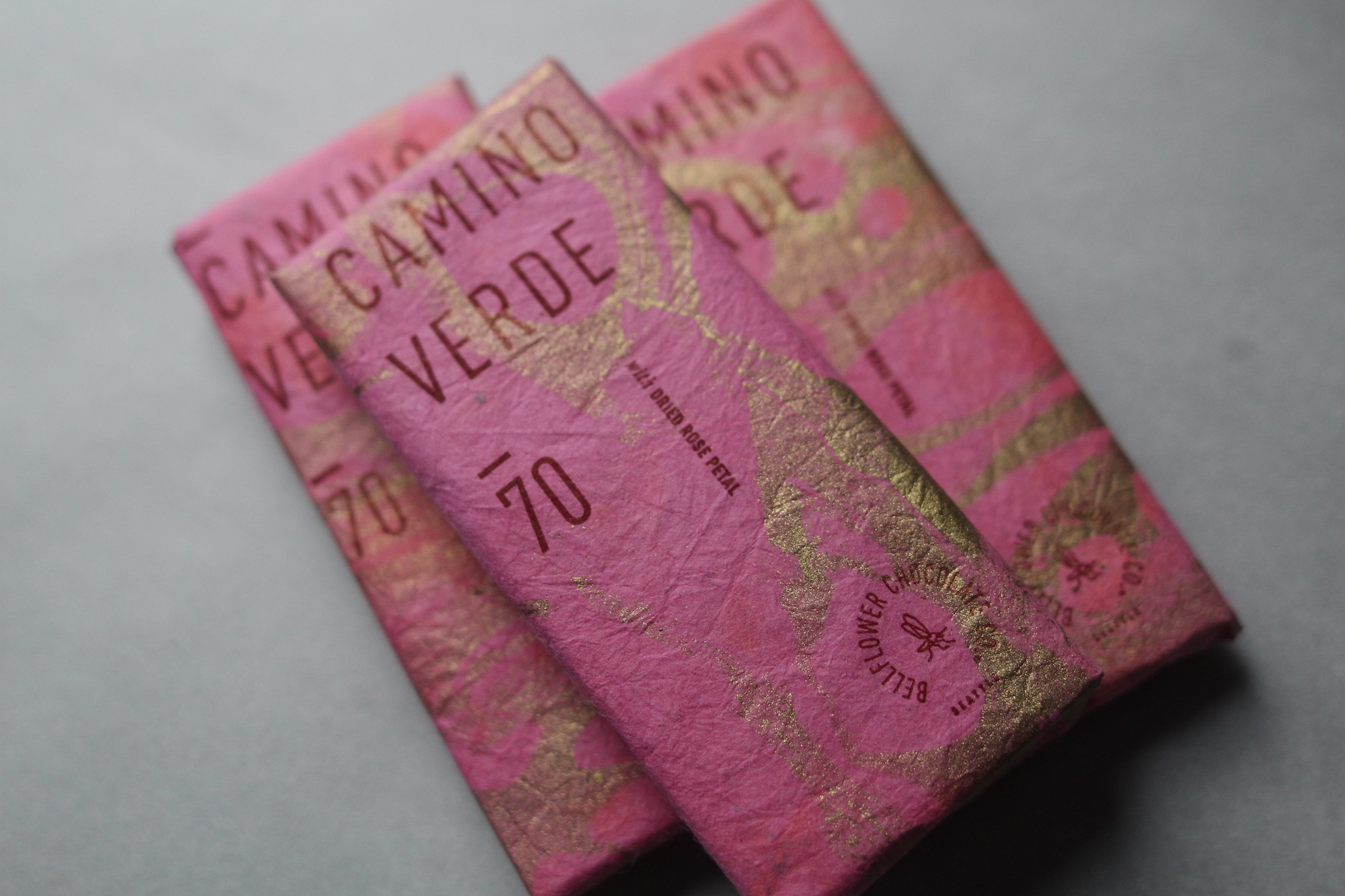 70% Ecuadoran Camino Verde + Dried Rose Petal
A rose by any other name might smell as sweet, but when paired with our chocolate, it smells even sweeter.
Our limited edition bars are not available for wholesale.
Camino Verde is our nuttiest, most earthy chocolate, making it a good neutral back drop for our second Limited Edition bar *: Dried Rose Petal, sourced from World Spice Merchants in Pike Place Market. We like to give back with our Limited Edition bars, so 10% of proceeds of these sales will go to the Beecher Foundation and Sound Food Uprising's efforts to educate school children about good food.
* Supplies are limited.
sold out